by Todd Blomerth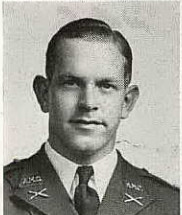 Edward Prove was born in Lockhart on April 15, 1919. He was the son of Hugo and Amelia (Kreuz) Prove, and lived at 813 South Brazos Street. The youngest of three children ( his two siblings were older brother Roland, and older sister Maymie Louise [McMillan]) he was described as "a real boy, good-natured, enterprising, [and] a lover of sports." Among other activities, he was a Boy Scout, along with his best friend, Mansell Williams (who would also die in the war). Like the rest of his family, he was a member of the Presbyterian Church and was expected to attend Sunday school faithfully. He graduated from Lockhart High School in 1937 and enrolled at Texas A&M where he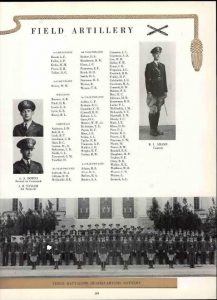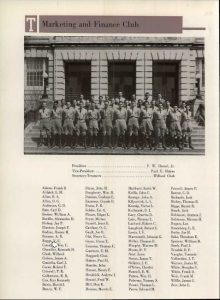 was part of Headquarters Battery of the Third Battalion – Field Artillery in the Corps of Cadets. He was also a member of the Aggie Marketing and Finance Club. Upon graduation from A&M he was commissioned as Army second lieutenant in the field artillery. Edward then went to Ft. Sill where he completed his officer training.  On December 26, 1942, Edward married Miss Ruth Duvall, an Oklahoman who was five years older than him. The Post Register society page noted that some of the Prove family travelled to Ft. Sill the week of June 10, 1943 to visit with Edward and his new spouse.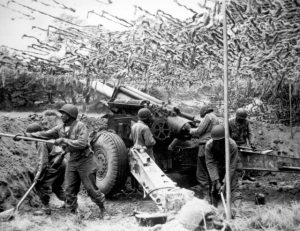 900,000 African Americans served in World War II. Most were in segregated labor or transportation outfits. Eventually there would be two infantry divisions of black soldiers. Prior to that, several field artillery units were formed. One of those units, which would become the 349th Field Artillery Battalion was created in September of 1940. The 349th, upon completion of its training on various field pieces (it would eventually be provided with the 155 mm howitzer) was part of the Ft. Sill training detachment. Edward was one of its white officers. Newly formed artillery batteries were quickly being created and for over seventeen months the 349th's men provided the needed instruction for these units. Its motto was the classic artilleryman's response to a request for fire support: "On The Way, Sir." By all accounts, it was a good, well-trained military unit. The battalion transferred to Camp (now Fort) Hood in July of 1944 for overseas training, and then was moved to Camp Shanks, New York. It sailed for Europe arriving at a camp in Wiltshire, England on November 11, 1944. Then it was transferred onto the mainland of Europe arriving at Camp Twenty Grand, France on February 1, 1945 where it underwent another month of training. It was attached to XIII Corps and went into combat on March 3, 1945 in Germany.
            Less than three days later, on March 6, 1945, Captain Prove was dead. According to his sister Maymie, (now a young 101 years of age) he was walking next to an American tank when he was struck by German anti-tank fire and died instantly. He was twenty-five years old.
It was not until March of 1949 that Edward's body was returned to the United States for re-interment. McCurdy Funeral Home handled the arrangements Dr. Sam L. Joekel, pastor of Lockhart's First Presbyterian Church officiated as Edward's body was buried in the Lockhart Cemetery. With the flowery language of the times, the Post Register noted, "In his own native land, near scenes in which he was interested and had part during life the body of the lamented, courteous, mild mannered heroic Edward Prove sleeps, awaiting the resurrection morn."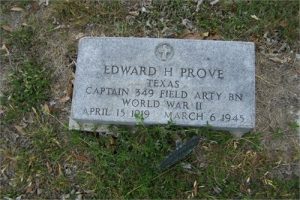 AFTERWARD:
Charles Raleigh Kreuz lost both his sister, Jimmie, and his cousin Edward Prove in the war. When discussed via telephone, it became obvious that these deaths still affected him deeply, nearly sixty years later (I interviewed him in 2013). Mayme Louise McMillan, Edward's 101 year old sister (in 2013), provided me with much information on her brother. Like Aubrey Biggs (whose story will be added later, Edward trained and commanded African-American troops. The challenges accepted by these troops, in the face of discrimination, and the challenges and conceptions (or misconceptions) of white officers and senior NCOs is something perhaps unable to be comprehended today.
TAB