ENSIGN HILBURN 1968                        BENNY HILBURN 2018
It was early 1968, and thousands of enemy troops surrounded a fire base in South Vietnam. As his aircraft flew at low altitude dropping sensors over the area, the young naval officer knew the North Vietnamese were equipped with several types of anti-aircraft weapons. At the height his US Navy P2V Neptune was flying, rifle fire could also easily reach it. However, his biggest fear was not the enemy. The crew had just received a warning notice. B52 Stratofortresses were inbound, and soon would be directly over the battlefield. From 30,000 feet, thousands of pounds of deadly ordinance would be dropping on targets. It was time to get out of the way.
I'm getting ahead of myself, so I'll start at the beginning.
Benny Hilburn was born in Ft. Worth, Texas in 1943. He was the son of Ben Bazzel Hilburn and Pauline (Stringer) Hilburn. Benny's dad was manager of a Swift poultry plant, and Benny spent his first five years of life in Yoakum, Texas. The Hilburn family moved to Lockhart in 1949. It should come as no surprise that Benny was an active, fun loving kid. He was a Cub Scout, and played trombone in the high school band.
Upon graduation from Lockhart High School in 1961, Benny attended Texas A&M. Benny's dad and two uncles were Texas Aggies. It only made sense that Benny attend there too.
He was a proud member of the Fightin' Texas Aggie Band, a military unit within Texas A&M's Corps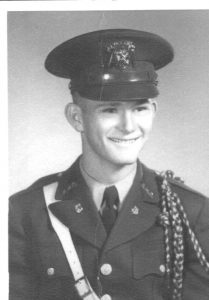 of Cadets, and the world's largest military marching band. At A&M, the first two years of Army or Air Force ROTC was compulsory. Benny was determined to be an aviator, and figured the Navy gave him the best shot at attaining that goal. He took advantage of a program allowing him to enlist in the Navy while still attending college, anticipating qualifying for its pilot program.
His wish came true. After completion of the Navy's Officer Candidate School, the newly minted ensign was selected for flight training, receiving his wings in December 1966. Ensign Hilburn qualified on a variety of aircraft, including the T34 and T28.  Multi-engine training on the Grumman S2 followed at

                                Benny's mom proudly pins on his aviator's wings  
Corpus Christi Naval Air Station. Benny qualified on aircraft carrier takeoffs and 'traps' (landings) on the reconfigured World War II aircraft carrier, the U.S.S. Lexington.
Lieutenant (j.g.) Hilburn's next duty station was Naval Air Station Lemoore, where he was introduced to one of the era's toughest warbirds. Even though the 1960s was well into the jet age, the Navy continued to fly many aircraft whose vintages reached back to World War II. The A-1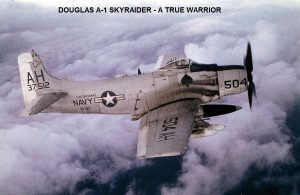 Skyraider was one of these. This aircraft was a beast. Developed too late to see action in World War II, the SPAD, as it was nicknamed, was the Marine and Navy workhorse of the Korean War.  The plane could put fear into an uninitiated pilot. Its 2700 horsepower radial engine was so powerful that the pilot very quickly learned to 'lead with rudder.' If he didn't, the consequences could be catastrophic, as the aircraft would do a 'torque roll,' that is, turn around its propeller. Benny recalls that "my right leg became very strong." The A-1 was a close air support aircraft in Vietnam, eventually being turned over to the South Vietnamese. Its ability to linger over the battlefield, carrying 8000 pounds of ordinance on its fifteen hardpoints made it a welcome sight to troops in combat.
However, flying close air combat support wasn't in the cards for the young aviator. While training on the A-1, a new squadron came looking for pilots. Observation Squadron (VO) 67 had just been created. It used heavily modified P2V Neptune anti-submarine aircraft. VO-67's future mission was secret. "I asked where it was going, and they said they couldn't tell me," Benny recalls. Twenty-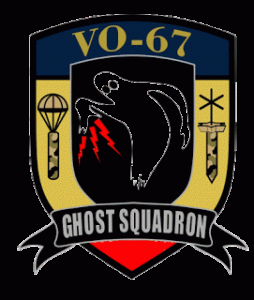 three years old, and with the invincibility of youth, it sounded like a grand adventure. He volunteered immediately.
By 1966, the North Vietnamese (NVA) were moving massive amounts of equipment and personnel into South Vietnam. The powers-that-be had declared Hanoi and its harbor facilities at Haiphong off limits to bombing and mining, so plans were made to interdict enemy movement along a series of hidden routes dubbed the 'Ho Chi Minh Trail.' The quickest solution to finding the enemy was to use aircraft already capable of detecting hidden movement and sound. The Navy, with its anti-submarine technology, was the only branch of service with that capability. VO-67's mission was born.
The heavily modified and newly armored Neptunes were
secretly flown to Nakhon Phanom Royal Thai Air Base. Nakhon Phanom was chosen because it was hard up against the Mekong River, Thailand's border with the country of Laos, ostensibly 'neutral' and thus off-limits to United States combat missions. They immediately began the use of converted sonobuoys, dubbed 'acoubuoys,' and other devices.
There, VO-67's twelve crews and a large number of ground personnel went to war. "When we arrived," Benny says, "it was primitive. The runway was short, and they were still using [World War II era interconnecting steel] Marston mats for runways and hard stands. "We were told that our combat mortality rate was expected to be 75%." A grim prediction, but one based on reality. By 1967, the NVA had emplaced radar-guided anti-aircraft batteries the length of the Trail. Survivability of the slow moving Neptunes was unknown.
VO-67 began flying clandestine combat missions in November of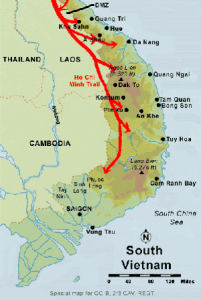 1967. Using 'Mud River' as part of their call signs, the twelve crews flew over Laos dropping listening devices in jungles near suspected troop movement areas. Drop altitudes depended on the type of sensor used. Some were released at 2500 feet, some at five hundred feet. The lumbering four engine aircraft wasn't built for speed. Its two jets and two propeller-driven engines could only push it so fast. If known anti-aircraft batteries were suspected in the area, VO-67's air crews used terrain masking and the many karst outcroppings to survive missions. As 'third pilot' Benny sat in the nose of the aircraft, bent over a Norden bombsite. When near the target area, he took command of the aircraft, just like a World War II bombardier.  There was nothing between him and the enemy but Plexiglas.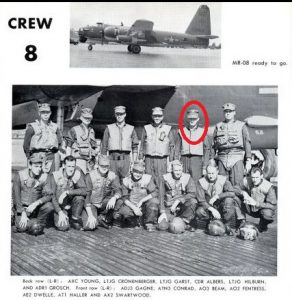 Then, in January of 1968, communist North Vietnamese besieged Khe Sanh Combat Base, just south of the Demilitarized Zone (DMZ).  As a run-up to, and to distract the South Vietnamese and Americans from the coming Tet Offensive, as many as 40,000 North Vietnamese (NVA) soon were in the mountainous area, cutting the base off from normal supply routes. Life in the surrounded base for the Marines, Army and Air Force personnel was extremely dangerous. There was a very real risk that the base would be overrun. VO-67's mission changed. Flying low-level missions, its aircraft dropped different types of sensors to get 'real-time' fixes on where the enemy was massing. Based on these sensors, fighter-bombers were directed with their deadly ordnance against the well-hidden enemy.
Benny Hilburn reflected that "I wasn't afraid of getting shot down.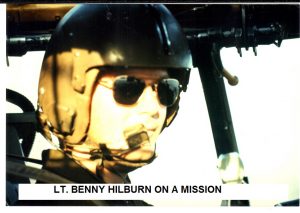 There were so many aircraft in the air in Khe Sanh's defense, I was afraid of a mid-air collision!" However, an even greater fear was being in the area when the B52 Stratofortresses, begin unloading their payloads as close as two hundred meters from the Base perimeter. "We were given five minutes to clear the area," he recounts. "You did not want to be around anywhere near when their bombs were falling through the air.'
In the minds of Khe Sanh's defenders, and in those of many who have studied the battle, VO-67's efforts at finding where the enemy was, so it could be destroyed, was instrumental in the ultimate relief of the combat base.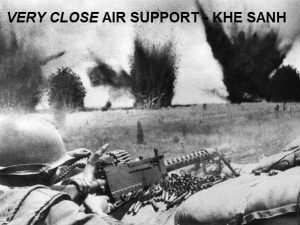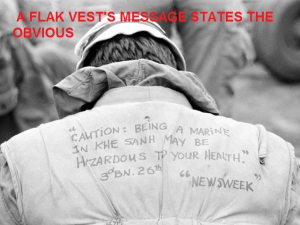 For nine months, Lt (j.g) Hilburn flew missions over the jungles of Laos and Viet Nam. While his aircraft was occasionally hit by small arms fire, his crew survived unscathed. Others weren't so lucky. Between January 11, 1968 and February 27, 1968, VO-67 lost nine men in each of Crews 2 and 5, and the pilot and one crewmen of Crew 7 to enemy fire or navigational errors.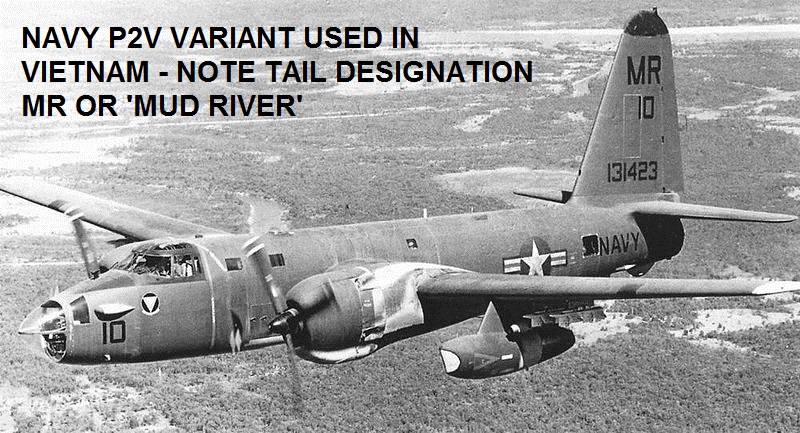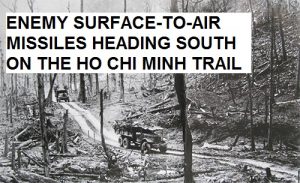 VO-67's duties were taken over by newer, faster aircraft, and the squadron was de-commissioned in 1968. A richly deserved Presidential Unit Citation was not awarded until 2008, after VO-67's remarkable story was finally declassified.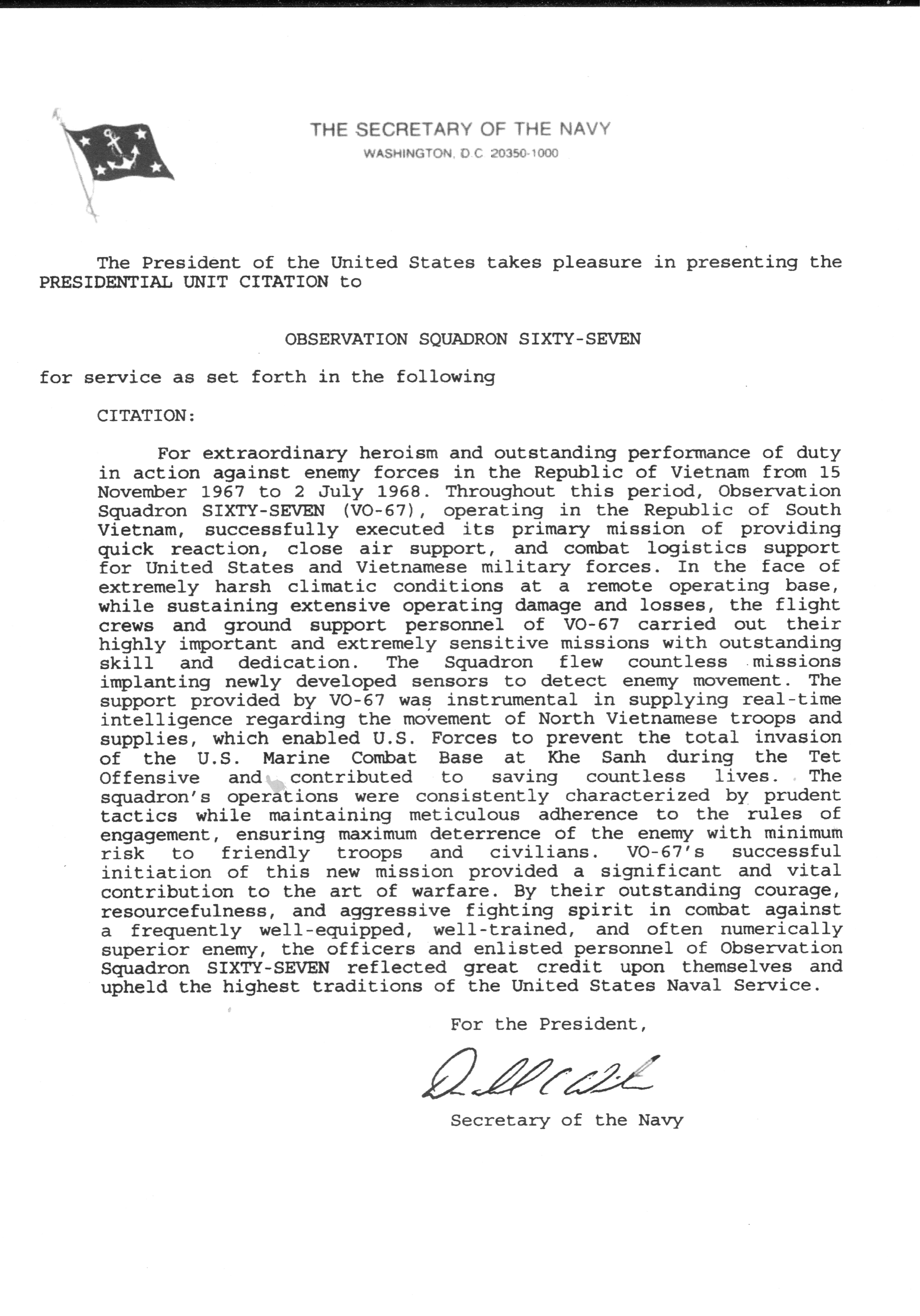 A long overdue Presidential Unit Citation
Rotating back to the United States, Lieutenant (s.g.) Benny Hilburn filled out his 'dream' sheet for his next assignment Unlike many, he actually did receive an assignment that turned out to be a dream.  For the remainder of his Navy career, Benny was assigned to a squadron at Norfolk, Virginia, ferrying all types of aircraft around the United States. It was aviator heaven.
By November 1969, the United States was reducing the size of its military. Lieutenant (s.g.) Hilburn, after five amazing years, decided to leave active service. In 1970, and in part because of his love for aviation, Benny went to work for the Federal Aviation Administration, commonly referred to as the FAA.  While assigned to Corpus Christi, Benny met a beautiful young Oklahoman, who was working as a medical technician. They married on December 29, 1972 (and not in January of 1973, as she had planned), because Benny wanted to get the tax deduction for 1972!
Linda and Benny are the proud parents of three children: Melissa, David, and Alison. They also have seven grandchildren.
Benny's FAA assignments included Dallas-Ft.Worth, Midland, San Antonio, Lubbock, Enid, (and after the 1981 strike by controllers, he was assigned on an emergency basis back to DFW while the family remained in Enid), Ft. Worth Regional, Houston Intercontinental, and Austin.
Benny and his family returned to Lockhart in 1990, where he and his wife Linda raised their son and two daughters, David, Melissa and Allison.  Benny continued to work with the FAA in a management capacity, to include a position requiring the government's highest security clearance. Benny's skills and leadership proved invaluable to the FAA in administrative areas, particularly after 9/11. Traveling between Tacoma, Washington and Panama City, Florida, he coordinated airspace designs to ensure safety for the United States President when on Air Force One. In 2007, he finished out his illustrious career at Randolph Air Force Base as FAA liaison with the Air Force training command.
Retirement did not slow Hilburn down. He just quit getting a paycheck. His service to his church and community just got even busier. What does this 'retired' person do today? Where do I start?
Benny serves as a deacon at First Lockhart Baptist Church. He's also sat on many committees, notably as chairman for Long Range Planning. He meets with men of various denominations weekly as part of a men's Bible study.
He has served in many capacities with the Lockhart Kiwanis Club. Many Saturdays will find him building wheelchair ramps. These ramps liberate the physically and mentally challenged, allowing them to enter and leave their homes safely. Usually the first to arrive and last to leave the club's weekly meeting, he sets up the meeting room, and cleans up the tables. The club's annual Five K Stampede relies on him to coordinate its sign-up system, and place directional and safety signs.
Benny volunteers in many capacities at Chisholm Trail Roundup. He's always on the Meals on Wheels sign-up sheet, for both Kiwanis and his church. He recently finished up two unopposed terms on the Lockhart City Council. He was universally acknowledged as a non-partisan, level-headed, conscientious representative of his community.
In his 'spare' time, Benny volunteers to transport people to doctors' visits and the airport.  
In January 2018, in recognition of his selfless service, he was named Lockhart's Most Worthy Citizen by the Lockhart Chamber of Commerce.
Benny is deeply devoted in his faith and love for his God, his family, and community in his willingness to help others. Unfailingly kind and generous, this most remarkable American continues to be a blessing to Caldwell County. And, he is a lot of fun to be around.
If you can slow him down long enough, be sure to thank Benny Hilburn for his service to his country.
Todd Blomerth 2/2018